Wednesday, May 27th, 2020
---
10:37 am - New Salem Bio/OOC Drop Box
Sunday, August 9th, 2009
---
3:32 pm - Friday 12/21/07
Wednesday, August 5th, 2009
---
6:13 pm
5:44 pm - Wednesday 12/19/07 AIM Convo: Lyle and Rez
Thursday, July 23rd, 2009
---
1:33 pm - Wednesday 12/12/07 AIM Convo: Lyle and Hope
1:00 pm - Thursday 12/13/07 AIM Convo: Fisher & Lyle
Wednesday, July 22nd, 2009
---
5:12 pm - Tuesday 12/11
Okay menfolk! Friday night we're going out and we're getting wasted. Everyone is invited! Just give me an idea of who wants to come so we can work out transport.

Sorry girls, no sluts allowed. Bros before hos!
10:55 am - Sunday 12/10/07 AIM Convo: Hope and Lyle
12:23 am - Wednesday 12/12/07
Thursday, July 16th, 2009
---
9:47 am - Saturday
There is a list of things I don't want to see when I walk to the shower in the morning. Two guys making out on a poster is most definitely on that list. Seems pretty obvious that the "elusive" creator of these things is a girl.

On that note, why am I not seeing half naked female staff plastered all over the walls? You are only exploiting men and that's sexist, right? Come on people, equal rights! It's only fair.
Monday, July 6th, 2009
---
9:42 pm - Wednesday 12/5/07 AIM Convo: Lyle and Fisher
Tuesday, June 30th, 2009
---
8:46 am - Thursday Afternoon, 11/26/07
Monday, June 29th, 2009
---
4:36 pm - Wednesday 11/28/07 AIM Convo: Peyton & Lyle
Thursday, June 11th, 2009
---
12:05 pm - 11/21/07 Wednesday AIM Convo: Peyton & Lyle
Thursday, May 28th, 2009
---
5:02 pm - AIM Peyton & Lyle- Friday, 11/16
Wednesday, May 27th, 2009
---
11:09 am - Monday 11/12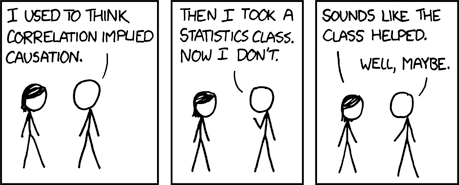 I don't care if it makes me the biggest nerd who ever lived- math humor is funny.
Tuesday, May 19th, 2009
---
1:48 am - AIM Convo- Lyle & James, Friday Night 11/9
1:45 am - AIM Convo- Cissy & Lyle, Tuesday Night 11/6
Monday, May 18th, 2009
---
6:42 pm - Tuesday, 11/6/07
I'm well aware he's in the hospital. No, I don't want to talk about it. I don't know anything about it. Direct all questions to his boyfriend.
Wednesday, May 13th, 2009
---
8:35 pm - AIM Convo: Lyle & Wes